At  Lopez Bookshop we celebrate the book and the importance it has in our lives.
We invite you to come in and browse our diverse selection of new and used books. It's a pleasure for us to share your reading experience and to help you select the next book that will inform, entertain, and delight.
 Karen, Beth, Adrienne, & Iris
Welcome  New Business Partner
Beth St. George
Karen Barringer and Linda Brower haven't shied away from change since opening Lopez Bookshop in November 2011. They expanded the store to twice its original size, added used books to the inventory, increased their social media presence, and hosted author events. Recently the two sisters made their biggest modification, with Linda's departure and Beth St. George, the former Youth Services Coordinator at Lopez Island Library, becoming Karen's new business partner. "As much as Linda loved the Bookshop," Karen says, "it just couldn't compete with her grandson Collin, who lives in Spokane."
Karen valued Linda's knowledge of children's and young adult literature and feels that Beth's love of books and her experience in schools and libraries creates, "the perfect continuum" for their shared partnership. Linda and Beth started two book clubs: Young Adult Readers of Lopez Island (YARLI) for adults and teens, and Pageturners for middle-school students, both of which Beth will continue to lead. An avid birder and naturalist, Beth will be combining her passions for books and nature on Book Walks – a walking tutorial of nature's wonders.
Beth reads mostly youth literature, "because so much excellent writing is coming out for youth today, and much of it can be appreciated by adults. It's often meaningful and entertaining without being graphic." Beth especially loves picture books. "I like to call them 'Everybody Books,' because so many are pertinent to all ages."
Stop in to say hello to Beth.
Please Join Us for the Next Event
at Lopez Bookshop
All are welcome at these free events
Friday, April 7 at 7:00 pm

A Few New Arrivals at Lopez Bookshop
Nonfiction

 
Hope in the Dark by Rebecca Solnit. Bestselling author Rebecca Solnit reminds us that activism has changed the world in remarkable ways.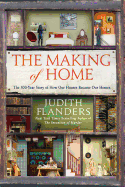 The Making of Home by Judith Flanders tells the story of how the idea of "home," a special and private place for families, developed economically, physically and emotionally. By tracing the development of ordinary household items in northwestern Europe and the USA – windows, cutlery, even tables and chairs – Flanders shows how the idea itself was born and developed, dismantling many myths along the way.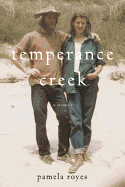 Temperance Creek by Pamela Royes. In the austere beauty and natural reality of Hell's Canyon of Eastern Oregon, Pam, unable to identify with her parent's world and looking for deeper pathways, has a chance encounter with returning Vietnam warrior Skip Royes. Skip, looking for a bridge from survival back to connection, introduces Pam to the vanishing culture of the wandering shepherd; together they embark on a four-year sojourn into the wilderness. This is a memoir of falling in love with a place and a man and the price exacted for that love.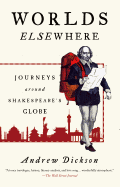 World Elsewhere:  Journeys Around Shakespeare's Globe by Andrew Dickson. Ranging across four continents and four hundred years, Worlds Elsewhere is an eye-opening account of how Shakespeare went global. Seizing inspiration from the playwright's own fascination with travel, foreignness, and distant worlds Shakespeare never himself explored, Andrew Dickson takes readers on an extraordinary journey to understand how Shakespeare has become the international phenomenon he is and why.
Fiction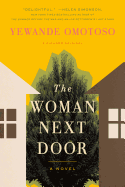 The Woman Next Door by Yewande Omotoso. Hortensia James and Marion Agostino are neighbors. One is black, the other white. Both are successful women with impressive careers. Both have recently been widowed, and are living with questions, disappointments, and secrets that have brought them shame. And each has something that the woman next door deeply desires.
Sworn enemies, the two share a hedge and a deliberate hostility, which they maintain with a zeal that belies their age. But, one day, an unexpected event forces Hortensia and Marion together.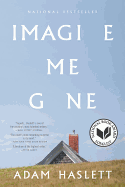 Imagine Me Gone by Adam Haslett. When Margaret's fiance, John, is hospitalized for depression in 1960s London, she faces a choice: carry on with their plans despite what she now knows of his condition, or back away from the suffering it may bring her. She decides to marry him. Imagine Me Gone is the unforgettable story of what unfolds from this act of love and faith.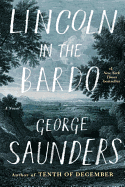 Lincoln in the Bardo by George Saunders. February 1862. The Civil War rages while President Lincoln's beloved eleven-year-old son is gravely ill. In a matter of days, Willie dies and is laid to rest in a Georgetown cemetery. Newspapers report that a grief-stricken Lincoln returns to the crypt several times alone to hold his boy's body. From that seed of historical truth, George Saunders spins an unforgettable story of familial love and loss that breaks free of its realistic, historical framework into a thrilling, supernatural realm both hilarious and terrifying.
Children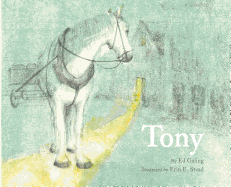 Tony by Ed Galing and Erin E. Stead.  A tale of a boy and his friendship with the horse who delivers milk and eggs to his house. (ages 3-6)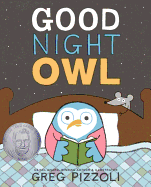 Good Night Owl by Greg Pizzoli. Owl is ready for bed. But as soon as he settles in, he hears a strange noise. He'll never get to sleep unless he can figure out what's going on! He looks everywhere-in his cupboard, underneath the floorboards-even in his walls. But while he's busy tearing his house apart, he doesn't notice one tiny, squeaky, mouse-shaped detail. . . . Will Owl ever get a good night's sleep?  (ages 3-6)
The Storm (Lighthouse Family Book 1) by Cynthia Rylant. Pandora the cat becomes a lighthouse keeper and saves the life of Seabold the dog, and together the two of them create a family with three young mice rescued from the sea. (ages 6-10)
Waiting for the Magic by Patricia MacLachlan. People may drift apart, but love can hold them together. A touching tale of pets and family told by Newbery Medalist MacLachlan, author of Sarah, Plain and Tall. (ages 8-12)
 "Reading gives you an opportunity to understand someone else's perspective, no matter how much you disagree with it. I wish that everyone had the opportunity to try to inhabit someone else's experiences for a few hours, and literature is a great way to do that."
~ Lisa Lucas, executive director, National Book Foundation