At  Lopez Bookshop we celebrate the book and the importance it has in our lives.
We invite you to come in and browse our diverse selection of new and used books. It's a pleasure for us to share your reading experience and to help you select the next book that will inform, entertain, and delight.
 Karen, Beth, Adrienne, & Iris
Please Join Us for the Next Event
at Lopez Bookshop

Thursday, February 23 at 7 PM
All are welcome at this free event.
A Few New Arrivals at Lopez Bookshop
Nonfiction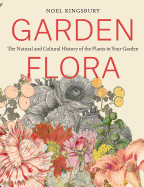 Garden Flora by Noel Kingsbury. Every garden plant has an origination story, and noted garden designer Noel Kingsbury shares them in this illustrated survey of 133 of the most commonly grown plants. Kingsburgy explains where each plant came from, the journey it took into home gardens, and the unexpected ways plants have been used.  A must-have reference for every gardener and plant lover.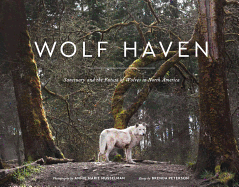 Wolf Haven by Annie Marie Musselman and Brenda Peterson. This stirring book of photographs by Annie Marie Musselman introduces the many wolves given sanctuary at Wolf Haven International near Mount Rainer. The images express a wild spirit different from anything seen in domesticated animals. Brenda Peterson's text describes the wolves' behavior patterns and social structure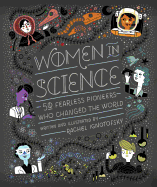 Women in Science by Rachel Ignotofsky highlights the contributions of fifty notable women to the fields of science, technology, engineering, and mathematics (STEM) from the ancient to the modern world.
Fiction
Best European Fiction (2017). The essential resource for readers, critics, and publishers interested in contemporary European literature.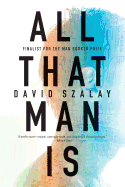 All That Man Is by David Szalay. Nine men. Each of them at a different stage in life, each of them away from home, and each of them striving to understand what it means to be alive, here and now. All That Man Is  interrogates the state of modern manhood while bringing to life, unforgettably, the physical and emotional terrain of an increasingly globalized Europe.
Young Adult

The Marvels by Brian Selznick. In 1766, a boy, Billy Marvel, is shipwrecked, rescued, and goes on to found a brilliant family of actors that flourishes in London until 1900. Nearly a century later, Joseph Jervis runs away from home, seeking refuge with his uncle in London, and is captivated by the Marvel house, with its portraits and ghostly presences.
Children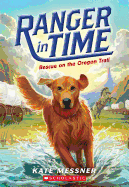 Ranger in Time: Rescue on the Oregon Trail by Kate Messner. Ranger, a golden retriever, could have been a great search-and-rescue-dog except for the squirrels. But  one day he unearths a mysterious box and finds himself transported back to the year 1850 where his faithful service is really needed by a family traveling west along the Oregon Trail. (ages 7-11)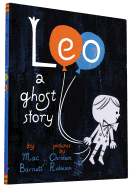 Leo: a Ghost Story by Mac Barnett and Christian Robinson. Leo is a friendly house ghost–but when a family moves into his house, and tries to get rid of him, he leaves and roams the city looking for a friend. (ages 3-8)
Max the Brave by Ed Vere. Join this adventurous black cat as he very politely asks a variety of animals for help in finding a mouse. Young readers will delight in Max's mistakes, while adults will love the subtle, tongue-in-cheek humor of this new children's classic. (ages 3-8)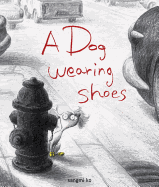 A Dog Wearing Shoes by Sangmi Ko . Mini finds a dog in the park wearing shoes but no collar and begs to keep him, but soon she realizes that whoever put the shoes on him loves the dog, as well.(ages 3-8)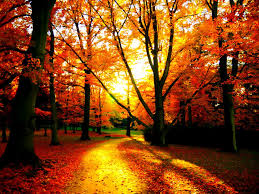 "Autumnal"
Pale amber sunlight falls across
The reddening October trees….
~ Ernest Dowson