At  Lopez Bookshop we celebrate the book and the importance it has in our lives.
We invite you to come in and browse our diverse selection of new and used books. It's a pleasure for us to share your reading experience and to help you select the next book that will inform, entertain, and delight.
Linda Brower & Karen Barringer, Owners
 Join Us!
A Few New Arrivals at Lopez Bookshop
Nonfiction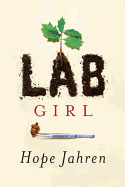 Lab Girl by Hope Jahren is about work, love, and the mountains that can be moved when those two things come together. Told through Jahren's stories about her childhood in rural Minnesota with an uncompromising mother and a father who encouraged hours of play in his classroom's labs.She writes of how she learned to perform lab work done with both the heart and the hands and of the inevitable disappointments and triumphs of scientific work.
Lives in Ruins by Marilyn Johnson, the author of two acclaimed books about quirky subcultures (The Dead Beat about obituary writers and This Book Is Overdue! about librarians) brings her wit and curiosity to bear on yet another strange world, that of archaeologists. By turns amusing and profound, Lives in Ruins, with its wild cast of characters, finds new ways to consider what is worth salvaging from our past.
Fiction
The Nest by Cynthia D'Aprix Sweeney.  A warm, funny and acutely perceptive debut novel about four adult siblings and the fate of the shared inheritance that has shaped their choices and their lives.

My Sunshine Away by M.O. Walsh  unfolds in a Baton Rouge neighborhood best known for cookouts on sweltering summer afternoons, cauldrons of spicy crawfish, and passionate football fandom. But in the summer of 1989, when fifteen-year-old Lindy Simpson – free spirit, track star, and belle of the block – experiences a horrible crime late one evening near her home, it becomes apparent that this idyllic stretch of Southern suburbia has a dark side, too.
Children
Listen to Our World by Bill Martin, Jr., illustrated by Melissa Sweet. Youngsters awaken in the morning with the belief that they are the greatest little ones in the world, whether they are children in their mothers' arms, eagles soaring above mountains, whales swimming in the ocean, or other animals in their domains.  (ages 4+)
On the Farm, at the Market by G. Brian Karas. This informative book introduces children to both local and urban greenmarkets and paints a warm picture of a strong, interconnected community. (ages 5+)
Raymie Nightingale by Kate DiCamillo. Hoping that if she wins a local beauty pageant her father will come home, Raymie practices twirling a baton and performing good deeds as she is drawn into an unlikely friendship with a drama queen and a saboteur.  (ages 10+)
Lumberjanes (Graphic novel series) by Noelle Stevenson and Grace Ellis, illustrated by Brooke Allen, colors by Maarta Laiho, letters by Aubrey Aiese. Five best friends spending the summer at Lumberjane scout camp defeating yetis, three-eyed wolves, and giant falcons  (ages 13+)
Need ideas and information for your garden?
Our shelves are full of helpful & beautiful resources.
"Prejudice is a great time saver. You can form opinions without having to get the facts."
~ E. B. White