At  Lopez Bookshop we celebrate the book and the importance it has in our lives.
We invite you to come in and browse our diverse selection of new and used books. It's a pleasure for us to share your reading experience and to help you select the next book that will inform, entertain, and delight.
Linda Brower & Karen Barringer, Owners
A Few New Arrivals at Lopez Bookshop
 

Nonfiction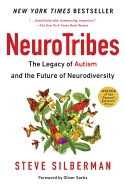 Neurotribes: The Legacy of Autism and the Future of Neurodiversity by Steve Silberman. A groundbreaking book that upends conventional thinking about autism and suggests a broader model for acceptance, understanding, and full participation in society for people who think differently.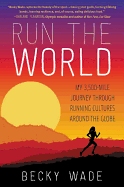 Run the World: My 3,500-Mile Journey Through Running Cultures Around the Globe by Becky Wade. An elite marathoner describes the year she spent running over 3,500 miles in nine different countries, living with host families and exploring diverse running communities and cultures all over the globe.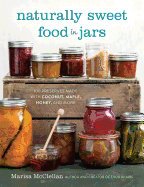 Naturally Sweet Food in Jars by Marisa Mc Clellan. After years of addressing questions about reducing sugar, substituting sugar, and leaving it out altogether, accomplished canner and author Marisa McClellan began to rejigger her recipes, helping her home canners enjoy the flavors of the season without the refined sugars.
Fiction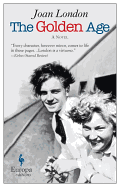 The Golden Age by Joan London. Escaping the perils of World War II Hungary for Australia, Frank is diagnosed with polio and sent to a children's hospital where he falls in love with a fellow patient while their families struggle to adjust to life in a new culture.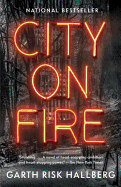 City on Fire by Garth Risk Hallberg. New York City, 1976. Meet Regan and William Hamilton-Sweeney, estranged heirs to one of the city's great fortunes; Keith and Mercer, the men who, for better or worse, love them; Charlie and Samantha, two suburban teenagers seduced by downtown's punk scene; an obsessive magazine reporter and his idealistic neighbor; and the detective trying to figure out what any of them have to do with a shooting in Central Park on New Year's Eve.  And when the blackout of July 13, 1977, plunges this world into darkness, each of these lives will be changed forever.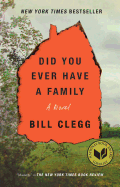 Did You Ever Have a Family by Bill Clegg. On the eve of her daughter's wedding, June Reid's life is upended when a shocking disaster takes the lives of her daughter, her daughter's fiancé, her ex-husband, and her boyfriend, Luke. Her entire family, all gone in a moment. June is the only survivor. Alone and directionless, June drives across the country, away from her small Connecticut town. In her wake, a community emerges, weaving a beautiful and surprising web of connections through shared heartbreak.
Children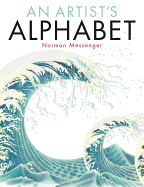 An Artist's Alphabet by Norman Messenger. Ingenious and intriguing, beautiful and full of stunning detail, this is an alphabet book sure to invite many repeat explorations (ages 00+)
A Child of Books by Oliver Jeffers and Sam Winston. A young reader introduces a boy to the many imaginative worlds that books bring to life. (ages 6+)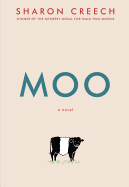 Moo by Sharon Creech. When Reena, her little brother, Luke, and their parents first move to Maine, Reena doesn't know what to expect. She's ready for beaches, blueberries, and all the lobster she can eat. Instead, her parents volunteer Reena and Luke to work for an eccentric neighbor, Mrs. Falala, who has a pig named Paulie, a cat named China, a snake named Edna and that stubborn cow, Zora. (ages 8-12)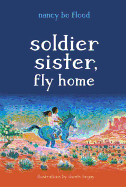 Soldier Sister, Fly Home by Nancy Bo Flood. Thirteen-year-old Tess is having a hard enough time understanding what it means to be part white and part Navajo, but now she's coping with her sister Gaby's announcement that she's going to enlist and fight in the Iraq war.  While Gaby is away, Tess reluctantly cares for her sister's semi-wild stallion, Blue, who will teach Tess how to deal with tragic loss and guide her own journey of self-discovery.  (ages 10+)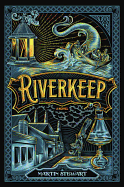 Riverkeep by Martin Stewart. The Danek is a wild, treacherous river, and the Fobisher family has tended it for generations clearing it of ice and weed, making sure boats can get through, and fishing corpses from its bleak depths. Wulliam s father, the current Riverkeep, is proud of this work. Wull dreads it. And in one week, when he comes of age, he will have to take over. (ages 12+)