At  Lopez Bookshop we celebrate the book and the importance it has in our lives.
We invite you to come in and browse our diverse selection of new and used books. It's a pleasure for us to share in your reading experience and to help you select the next book that will inform, entertain, and delight.
 Karen, Beth, Carol, & Iris
Please Join Us for the Next Events at Lopez Bookshop.
All are free and open to the public.
BookWalks with Beth – Saturday, September 2nd, 1:00pm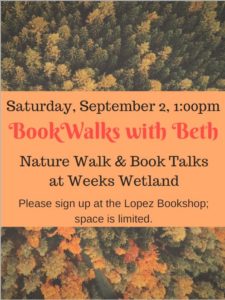 First Saturdays are BookWalk Saturdays. Join Beth on September 2nd at 1:00pm for a nature walk and book talks at Weeks Wetland. We will explore the flora and fauna of this diverse San Juan Island Land Bank property, and Beth will share a variety of natural history books at the observation deck. PLEASE SIGN UP at the bookshop; space is limited.
Music on the Boards – Saturday, September 9th, 2:30pm

Join the Lopez Bookshop, Lopez Coffee Shop and Holly B's Bakery on second Saturdays at 2:30pm for musical afternoons on the deck. On September 9th, Terry Wean and friends Danny Gilbreath and Jesse Hammond will play original songs and covers from "Hallelujah" to "Looking for the Heart of Saturday Night."
Iris Graville's Book Launch – Saturday, September 16th, 7:00pm, WOODMEN HALL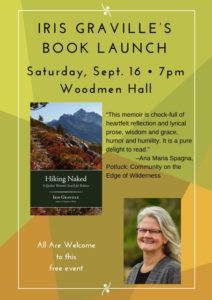 Lopez Bookshop is proud to announce Iris Graville's Book Launch on Saturday, September 16, 2017 at Woodmen Hall, 7:00pm. Iris celebrates other authors at bookshop events, but now it's time to celebrate Iris and her new book, Hiking Naked: A Quaker Woman's Search for Balance. Iris holds a special place at the bookshop as our Social Media and Events Coordinator. We look forward to hearing Iris read her own words.
Iris spent many years as a public health nurse before turning to teaching and writing. She holds a Master's of Nursing degree from the University of Washington and an MFA in Creative Writing from the Northwest Institute of Literary Arts. She is the publisher of SHARK REEF online literary magazine, which had its origins with the Lopez Writers Guild. Iris is also the author of Hands at Work: Portraits and Profiles of People Who Work with Their Hands and BOUNTY: Lopez Island Farmers, Food, and Community.
Please join us in honoring Iris at Woodmen Hall on Saturday, September 16 at 7pm. Books will be available for purchase and signing; you also can pre-order by notifying the Bookshop.
A Few New Arrivals at Lopez Bookshop
Nonfiction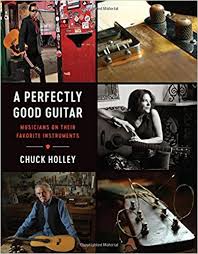 A Perfectly Good Guitar: Musicians on Their Favorite Instruments by Chuck Holley. Ask guitar players about their instruments, and you're likely to get a story–where the guitar came from, or what makes it unique, or why the player will never part with it. Most guitarists have strong feelings about their primary tool, and some are downright passionate about their axes. Chuck Holley is a professional photographer and writer who has been photographing guitarists with their prized instruments and collecting their stories.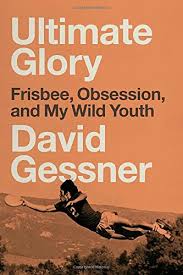 Ultimate Glory: Frisbee, Obsession, and My Wild Youth by David Gessner. "[An] artful combination of nature writing, biography, literary criticism, and cultural history . . . Like the best works of Stegner and Abbey, Gessner's book sands away the varnish of legend that casts the West in the unlikely role of American Eden.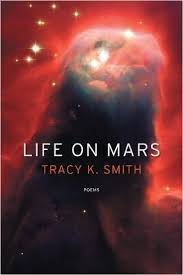 Life on Mars: Poems by Tracy K. Smith. With allusions to David Bowie and interplanetary travel, Life on Mars imagines a soundtrack for the universe to accompany the discoveries, failures, and oddities of human existence. Smith envisions a sci-fi future sucked clean of any real dangers, contemplates the dark matter that keeps people both close and distant, and revisits the kitschy concepts like "love" and "illness" now relegated to the Museum of Obsolescence.
Fiction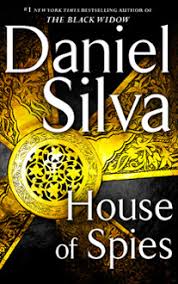 House of Spies by Daniel Silva. The seventeenth novel featuring legendary spy, assassin and art restorer Gabriel Allon, who  is back and out for revenge – determined to hunt down the world's most dangerous terrorist, a shadowy ISIS mastermind known only as Saladin.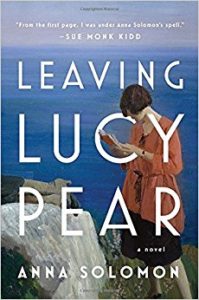 Leaving Lucy Pear by Anna Solomon. One night in 1917 Beatrice Haven sneaks out of her uncle's house on Cape Ann, Massachusetts, leaves her newborn baby at the foot of a pear tree, and watches as another woman claims the infant as her own. The unwed daughter of wealthy Jewish industrialists and a gifted pianist, Bea plans to leave her shameful secret behind and make a fresh start. Ten years later, Bea's hopes for her future remain unfulfilled. She returns to her uncle's house,  and is reunited with Emma Murphy, the headstrong Irish Catholic woman who has been raising Bea's abandoned child–now a bright, bold, cross-dressing girl named Lucy Pear, with secrets of her own.
Children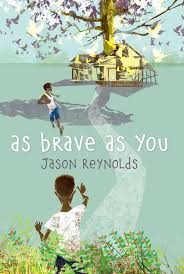 As Brave As You by Jason Reynolds. When Genie and his older brother spend their summer in the country with their grandparents, he learns a secret about his grandfather and what it means to be brave.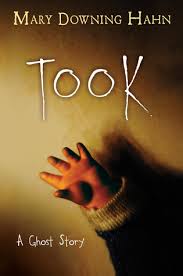 Took: a Ghost Story by Mary Downing Hahn. A witch called Old Auntie is lurking near Dan's family's new home. He doesn't believe in her at first, but is forced to accept that she is real and take action when his little sister, Erica, is "took" to become Auntie's slave for the next fifty years.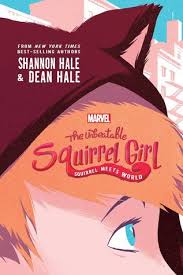 Unbeatable Squirrel Girl by Shannon Hale & Dean Hale. After Doreen uses her extraordinary powers to stop a group of troublemakers she becomes a full-fledged superhero called Squirrel Girl.

Young Adult

I Am Princess X by Cherie Priest.  Years after writing stories about a superheroine character she created with a best friend who died in a tragic car accident, sixteen-year-old May is shocked to see stickers, patches, and graffiti images of the superheroine appearing around Seattle.
 "Reading gives you an opportunity to understand someone else's perspective, no matter how much you disagree with it. I wish that everyone had the opportunity to try to inhabit someone else's experiences for a few hours, and literature is a great way to do that."
~ Lisa Lucas, executive director, National Book Foundation