We love it when members of book groups visit the Bookshop.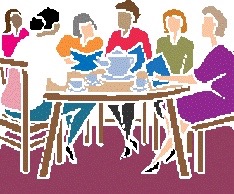 Does your book group need a place to meet? Would your group like suggestions about titles? Send us an email (lopezbookshop@rockisland.com) to let us know how we might help.
And remember, we offer a 20% discount on ANY books purchased for book group selections, no matter where you meet!