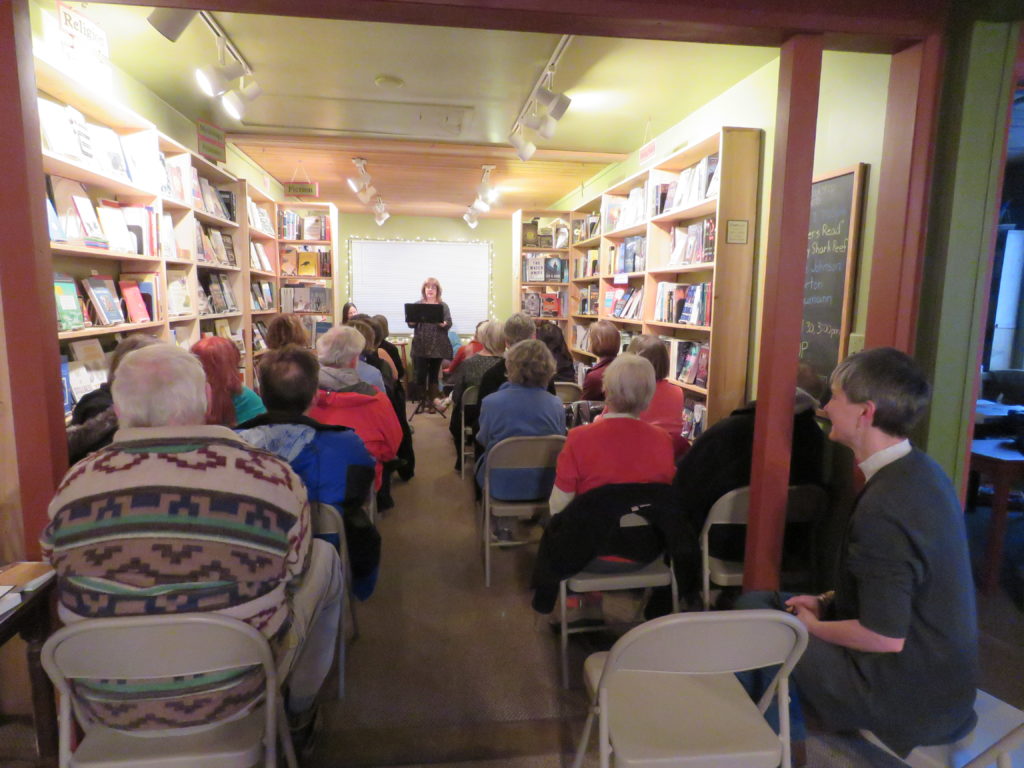 Please Join Us for Events
at Lopez Bookshop –
events are free and all are welcome
Tuesday, October 31, 5:00pm – Bring Your Own Carved

Pumpkin

Contest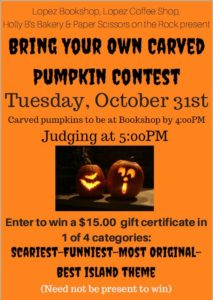 On Tuesday, October 31st, at 5:00pm, join the Lopez Bookshop, Lopez Coffee Shop, Holly B's Bakery and Paper Scissors on the Rock for a Halloween family event. Bring your carved pumpkins before 4:00pm on Halloween Day and let us know which category – Scariest, Funniest, Most Original or Best Island Theme – you want to enter to win a $15.00 gift certificate! Judging will occur at 5:00pm. Also plan to attend the many other Halloween events in the Village including "Trunk or Treat", a live band and more!
Friday, November 3, 7:00pm – Local Writers Reader

Please join us in welcoming Erika Davis, Susan Erickson and Judith Works on Friday, November 3 at 7:00pm for "Local Writers Read." Erika will read her original poems; Susan will read from her book of poetry, Lauren Bacall Shares a Limousine; and Judith will read from her memoir, Coins in the Fountain.