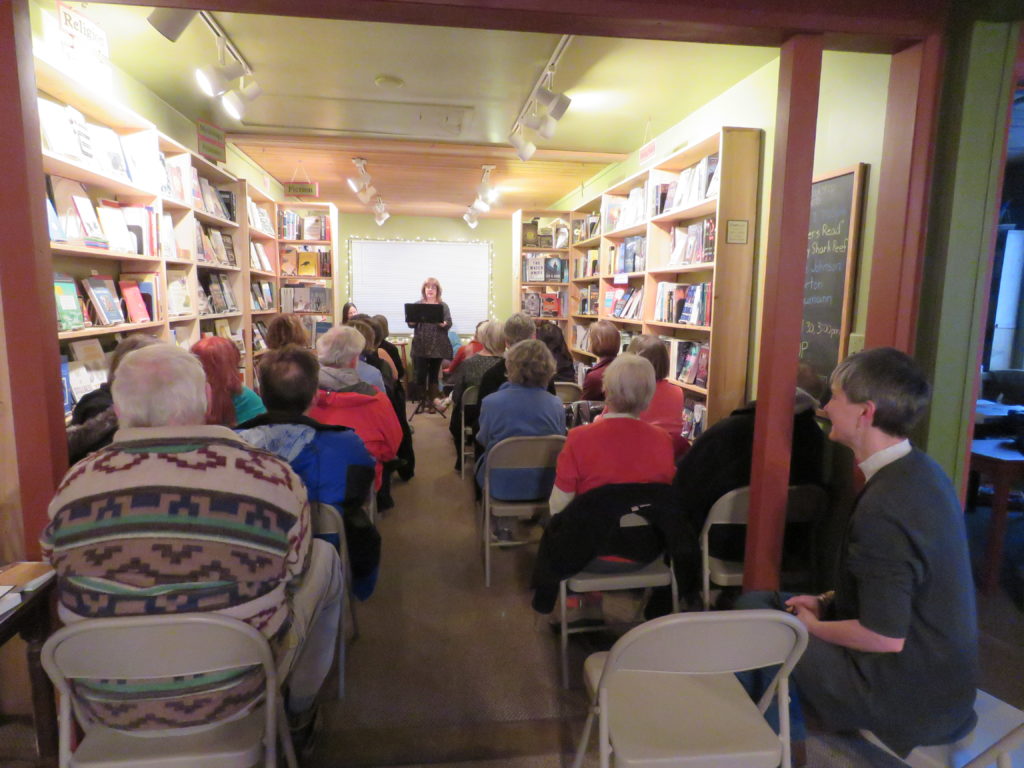 Please Join Us for Summer Events
at Lopez Bookshop –
events are free and all are welcome
Saturday, September 2, 1:00pm – BookWalks with Beth

Join Beth for a nature walk and book talks at Weeks Wetland. We will explore the flora and fauna of this diverse San Juan County Land Bank property. At the observation deck, Beth will share a few of her favorite natural history books. Please sign-up at the bookshop as space is limited.
Saturday, September 9, 2:30pm – Music on the Boards with Terry Wean
Join the Lopez Bookshop, Lopez Coffee Shop and Holly B's Bakery on second Saturdays at 2:30pm for musical afternoons on the deck. This month's artist is Terry Wean with friends Danny Gilbreath and Jesse Hammond playing original songs and covers from "Hallelujah" to "Looking for the Heart of Saturday Night."
Saturday, September 16, 7:00pm WOODMEN HALL 
Iris Graville's Book Launch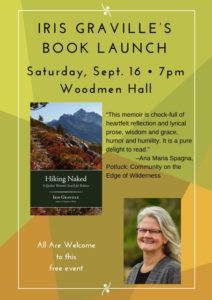 Lopez Bookshop is proud to announce Iris Graville's Book Launch on Saturday, September 16, 2017 at Woodmen Hall, 7:00pm. Iris celebrates other authors at bookshop events, but now it's time to celebrate Iris and her new book, Hiking Naked: A Quaker Woman's Search for Balance. Iris holds a special place at the bookshop as our Social Media and Events Coordinator. We look forward to hearing Iris read her own words.
Iris spent many years as a public health nurse before turning to teaching and writing. She holds a Master's of Nursing degree from the University of Washington and an MFA in Creative Writing from the Northwest Institute of Literary Arts. She is the publisher of SHARK REEF online literary magazine, which had its origins with the Lopez Writers Guild. Iris is also the author of Hands at Work: Portraits and Profiles of People Who Work with Their Hands and BOUNTY: Lopez Island Farmers, Food, and Community.
Please join us in honoring Iris at Woodmen Hall on Saturday, September 16 at 7pm. Books will be available for purchase and signing; you also can pre-order by notifying the Bookshop.