Check our "We Recommend" shelves for
some of our favorites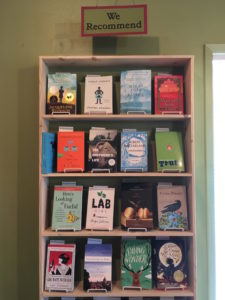 "I cannot sleep unless I am surrounded by books."
~ Jorge Luis Borges
Here are some books surrounding us
Beth Recommends: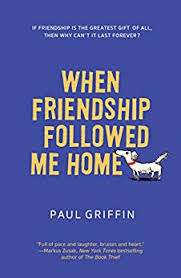 When Friendship Followed Me Home by Paul Griffin. Seventh-grader Ben, always an outsider, is led into a deep friendship with Halley, who is being treated for cancer, by the special dog he and his adoptive mother take in.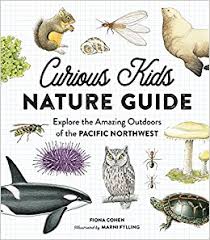 Curious Kids Nature Guide: Explore the Amazing Outdoors of the Pacific Northwest  by Fiona Cohen. "Did you know that baby raccoons are smaller than a bar of soap? Or that salmon smell using little pits in the front of their eyes? Full-color illustrations and fun facts about the natural wonders of the Pacific Northwest encouraging kids and adults to discover and explore nature in their own backyards and beyond. Organized by habitat–forest, beach, fresh water, and backyards and urban parks–this book is a wonderful resource for all ages.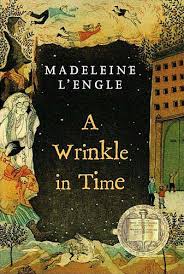 A Wrinkle in Time by Madeleine L'Engle. Meg's father mysteriously disappears after experimenting with the fifth dimension of time travel. Determined to rescue him, Meg and her friends must outwit the forces of evil on a heart-stopping journey through space and time. A Newbery Medal winner.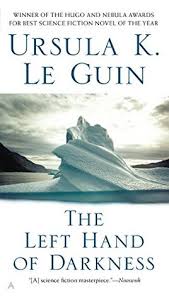 The Left Hand of Darkness by Ursula LeGuin. A lone human ambassador is sent to Winter, an alien world without sexual prejudice, where the inhabitants can change their gender whenever they choose. His goal is to facilitate Winter's inclusion in a growing intergalactic civilization. But to do so he must bridge the gulf between his own views and those of the strange, intriguing culture he encounters…
Karen Recommends: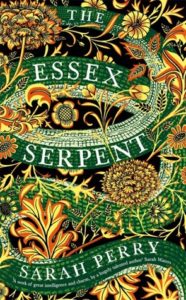 The Essex Serpent  by Sarah Perry.  A "historical novel, set in late nineteenth-century England, about an intellectually minded young widow, a pious vicar, and a rumored mythical serpent that explores questions about science and religion, skepticism, and faith, independence and love"–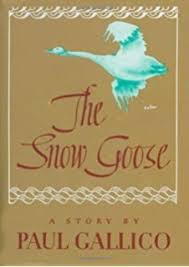 The Snow Goose  by Paul Gallico. Gallico's masterpiece about a crippled artist's daring rescue of British soldiers stranded at Dunkirk during World War II is an unforgettable story certain to be enjoyed and cherished by readers for years to come. (All Ages)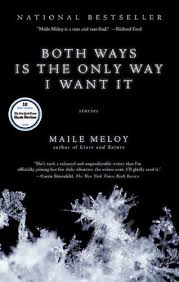 Both Ways Is the Only Way I Want It  by Maile Meloy. A collection of eleven stories, set mostly in the American West, that explore the moral dilemmas of love, family, and friendship.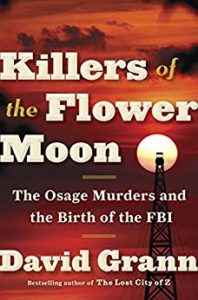 Killers of the Flower Moon: The Osage Murders and the Birth of the FBI  by David Grann.  "Grann revisits a … series of crimes in which dozens of people were murdered in cold blood. Based on years of research and … new evidence, the book [outlines the steps that reveal] a series of sinister secrets and reversals. But more than that, it is [an] … indictment of the callousness and prejudice toward American Indians that allowed the murderers to operate with impunity for so long"
Carol Recommends: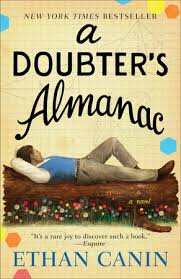 A Doubter's Almanac by Ethan Canin. "Milo Andret, the genius who solved the Malosz Conjecture and won the Fields Medal for mathematics, had an unusual, even eerie mind from birth, but not until he moves to Berkeley in the 1970s to pursue a Ph.D. does he realize the extent of his singular talents. From the drug-soaked enclaves of beatnik California to the verdant lawns of Princeton University, from turbo-charged Wall Street to the quiet woods of Michigan, his reputation as one of the century's most brilliant thinkers forms the backbone of a … story about family, love, passion, and Milo's fraught relationship with his son."
Iris Recommends: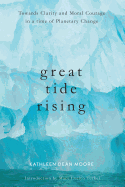 Great Tide Rising by Kathleen Dean Moore. Even as seas rise against the shores, another great tide is beginning to rise – a tide of outrage against the pillage of the planet, a tide of commitment to justice and human rights, a swelling affirmation of moral responsibility to the future and to Earth's fullness of life. Philosopher and nature essayist Kathleen Dean Moore takes on essential questions to lift people who deeply care, inspiring them to move forward with clarity and moral courage.  (NF)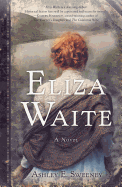 Eliza Waite by Ashley Sweeney – 2017, Nancy Pearl Book Award After the tragic death of her husband and son on Washington State's Cypress Island, Eliza Waite joins the throng of miners, fortune hunters, business owners, con men, and prostitutes traveling north to the Klondike in the spring of 1898. . Using Gold Rush history, diary entries, and authentic pioneer recipes, Eliza Waite transports readers to the sights sounds, smells, and tastes of a raucous and fleeting era of American history. (F)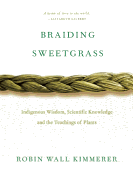 Braiding Sweetgrass – Robin Wall Kimmerer, a leading researcher in the field of biology and an active member of the Potawatomi nation, senses and relates to the world through a way of knowing far older than any science. In Braiding Sweetgrass, she intertwines these two modes of awareness–the analytic and the emotional, the scientific and the cultural–to ultimately reveal a path toward healing the rift that grows between people and nature. (NF)