Check our "We Recommend" shelves for
some of our favorites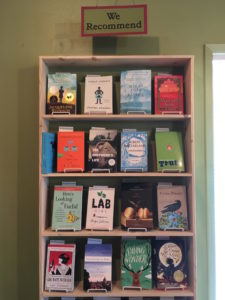 "I cannot sleep unless I am surrounded by books."
~ Jorge Luis Borges
Here are some books surrounding us
Beth Recommends: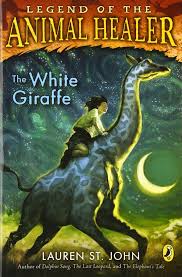 The White Giraffe by Lauren St. John. After she is orphaned, eleven-year-old Martine must leave England to live with her grandmother on a wildlife game reserve in South Africa, where she befriends a mythical white giraffe. Strong female and male characters and African culture and mythology make this a great choice for middle-readers.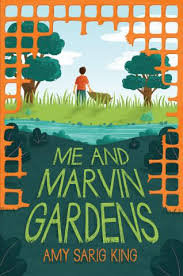 Me and Marvin Gardens by Amy Sarig King. Obe Devlin has problems. His family's farmland has been taken over by developers. His best friend Tommy abandoned him for the development kids. One day, he sees a creature that looks kind of like a large dog, or maybe a small boar. And as he watches it, he realizes it eats plastic. Only plastic. Water bottles, shopping bags. The animal–Marvin Gardens–soon becomes Obe's best friend and biggest secret. But to keep him safe from the developers, Obe must make a decision that might change everything.
The Hero and the Crown by Robin McKinley. Aerin is the only child of the king of Damar, and should be his rightful heir. But she is also the daughter of a witchwoman of the North, who died when she was born, and the Damarians cannot trust her. But Aerin's destiny is greater than her father's people know, for it leads her to battle with Maur, the Black Dragon, and into the wilder Damarian Hills, where she meets the wizard Luthe, learns the truth about her mother, and receives a dubious gift.
Karen Recommends: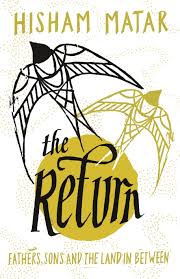 The Return  by Hisham Matar. "In 2012, after the overthrow of Qaddafi, the acclaimed novelist Hisham Matar journeys to his native Libya after an absence of thirty years. When he was twelve, Matar and his family went into political exile. Eight years later Matar's father, a former diplomat and military man turned brave political dissident, was kidnapped from the streets of Cairo by the Libyan government and is believed to have been held in the regime's most notorious prison. Now, the prisons are empty and little hope remains that Jaballah Matar will be found alive. Yet, as the author writes, hope is "persistent and cunning."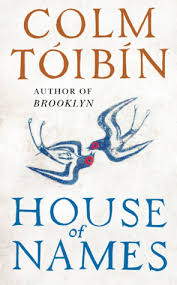 The House of Names by Colm Toibin. A retelling of the story of Clytemnestra — spectacularly audacious, violent, vengeful, lustful, and instantly compelling — and her children.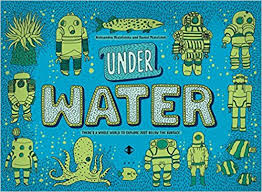 Under Water/Under Earth  byAleksandra Mizielinksa. Hundreds of fascinating facts are waiting to be unearthed in this latest book from Aleksandra Mizielinska and Daniel Mizielinski. Dive below the surface and find out what happens under earth and under sea—from early submarines and deep-sea life to burrowing animals and man-made tunnels. You will never look at the world in the same way again! Gorgeous design and quirky illustrations make this a book to be pored over again and again.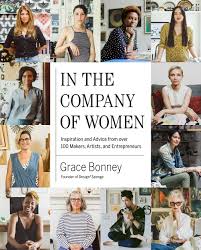 In the Company of Women by Grace Bonney. Profiles in words and pictures  of 100 influential women who have forged their own paths in business and work, bridging the worlds of lifestyle and business like never before.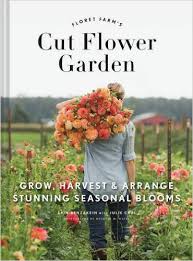 Floret Farm's Cut Flower Garden by Erin Benzakein with Julie Chai. From Erin Benzakein, a leader in the locaflor farm-to-centerpiece movement and owner of internationally renowned Floret Flower Farm, Cut Flower Garden is equal parts instruction and inspiration–a book overflowing with lush photography of magnificent flowers and breathtaking arrangements organized by season. This beautiful guide to growing, harvesting, and arranging gorgeous blooms year-round gives readers vital tools to nurture a stunning flower garden and use their blossoms to create showstopping arrangements.
Iris Recommends: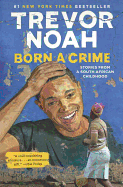 Born a Crime. Trevor Noah's  unlikely path from apartheid South Africa to the desk of The Daily Show began with a criminal act: his birth. Trevor was born to a white Swiss father and a black Xhosa mother at a time when such a union was punishable by five years in prison. His stories weave together to form a moving and searingly funny portrait of a boy making his way through a damaged world in a dangerous time, armed only with a keen sense of humor and a mother's unconventional, unconditional love. (NF)